Darwin GARRETT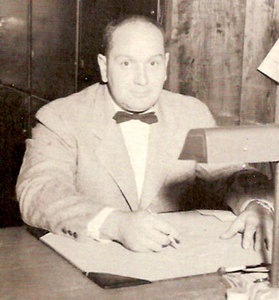 Click On Image To Enlarge
G. Darwin GARRETT

He was born at Wilkes-Barre January 9, 1916, a son of Joseph and Margaret Wisehaupt Garrett. He married Doris Bashore and they had two children, Candy and Gary. He died September 2, 1970.

Darwin graduated from Lewistown High School, Shippensburg University (BS) and Penn State University (MS).

Although he served as a science teacher for many years, Darwin is best remembered as the much loved last principal of the Tuscarora Valley High School in Port Royal.
Contributed by rkohler3 on 3/2/13 - Image Year: 1950

Contributed by rkohler3 on 8/15/20 - Image Year: 1955

Contributed by jwert on 2/24/11