Jeffrey Carl MARKS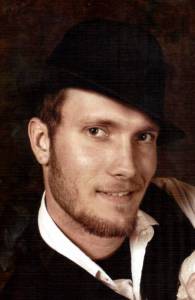 Click On Image To Enlarge
OBITUARY for JEFFREY CARL MARKS

Jeffrey Carl Marks, 25, of Port Royal passed away Sunday, March 22, 2020.

Born Nov. 8, 1994, in Harrisburg, he was the son of Alice Miller and the late Jeffrey L. Marks.

He is survived by two children, Aubree and Abel, and his fiance, Somar Tuckey. He is also survived by: his grandparents, Carl and Mildred Miller; his brother, Shane Marks; many uncles, aunts and cousins.

All his life, he loved motorcycles, riding his Indian, playing guitar, spending time with his children and his fiance and helping anyone when they needed it and he believed in the big guy upstairs.

He worked for Miller Pipeline and was a brother to the Free Wheelers MC.

He loved camping and building bonfires. He leaves behind many, many, many friends.

A celebration of life will be announced at a later time.A GoFundMe has been set up under his name for his children.