Shirley (WERT) PAGE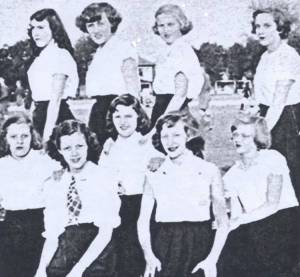 Click On Image To Enlarge
OBITUARY for SHIRLEY MARGARET WERT PAGE

SHIRLEY M. (WERT) PAGE, 63, of Vineland, NJ died Thursday, October 7, 1999 after a lengthy illness.

Born April 30, 1936 in Port Royal, she was a daughter of Helen L. Wert of Port Royal and the late Jonathan M. Wert Sr.

Her husband Jasper W. (Pete) Page, survives.

Also surviving are children, Christena Purcell, Patti Curcio, Vineland, Jasper W. Jr., Schwenksville, Pa., Rodney R. Aston, Pa.; one sister, Nancy Taylor, RR5, Mifflintown, four brothers, Jonathan M. Wert Jr., James Wert, Charles Wert and Donald Wert, Port Royal and six grandchildren.

Funeral services were conducted in Vineland with the Rev. James Doran officiating. Burial was in the Greenwood Memorial Park, Millville, NJ.

For those who wish, memorial contributions may be made to the South Vineland Methodist Church P. O. Box 2323, South Vineland, NJ 08360, care of The Church Women's Ministry or Sunday School.