Dorothy (JEFFRIES) LEACH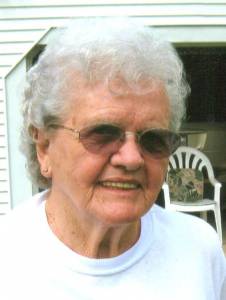 Click On Image To Enlarge
OBITUARY for DOROTHY J. LEACH

Dorothy J. Leach, 94, of Port Royal, went to be with the Lord Thursday, Sept. 12, 2019, at her home, with her son by her side.

Born March 31, 1925, in Spruce Hill Township, she was a daughter of the late Norma V. Jeffries.

She was preceded in death by her husband, John (Barney) Leach, and her companion, Walter G. Brubaker.

She is survived by her one and only son, Harry F. Leach, of Port Royal, and one brother, Lucian S. Jeffries and wife, Sue, of Port Royal.

Also surviving are: her favorite niece and nephew, Sherry Haines, of Lewistown, and Robert Jeffries and wife, Diane, of Port Royal; and a cousin, Isabelle Yohn Neff, of McAlisterville.

Dorothy is also survived by special friends, Bill and Linda Eggleston, of New York; her ?favorite girl,? Grace Long and husband, Brady, of Mifflintown; and caregivers, Donna Barton, of Port Royal, and Janet Stitt, of Honey Grove.

Earlier in life, she was employed at the Spruce Hill Lunch and she retired after 20 years of service as the manager of the former Mifflintown IGA bakery. After retirement, she made pies for her son?s concession trailer for 27 years.

Dorothy was a member of the Matamoras United Methodist Church.

Her hobbies included watching hummingbirds and deer feeding, as well as seeing Old Glory waving in the breeze.

At this time, her son, Harry, wishes to thank Family Hospice for the excellent care provided for his mother.

The funeral service will be held at 11 a.m. Wednesday, Sept. 18, 2019, at the Rex Funeral Home in Port Royal, with Rev. Terry J. Brosius officiating.

Interment will take place at the Lower Tuscarora Presbyterian Church Cemetery in Academia.

Her viewing will be held from 6 to 9 p.m. Tuesday evening at the funeral home.