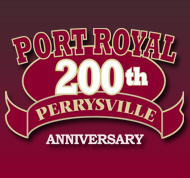 Dorothy E. "Dot" (KEPNER) AUGHEY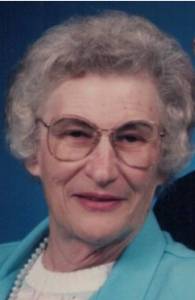 Click On Image To Enlarge
OBITUARY for DOROTHY E. "DOT" AUGHEY

Dorothy E. "Dot" Aughey, 97, of Port Royal, passed away on Monday, July 1, 2019, at Locust Grove Retirement Village, Mifflin.

Born Jan. 19, 1922, she was the daughter of the late Homer and Elleta (Bookwalter) Kepner. In addition to her parents, she was preceded in death by her husband, Charles M. Aughey on May 25, 2007, and a daughter, Charlene Aughey on May 5, 2016.

She is survived by three daughters, Cindy Pontius and husband, Steve, of Port Royal, Marge Noerr and husband, Tom, of Lewistown, and Nancy Zeiders and husband, Michael "Mick", of Mifflintown.

Also surviving are five grandchildren, Jody Burd and husband Caleb, Jenn McKinney and husband, Pat, Doyle Kint and wife, Stacie, Brian Kint and wife, Robin, and Angie Dolin and fiance, Jason Whistler, and 12 great-grandchildren, Peyton, Reagan, Hayden, and Camryn Burd, Maren McKinney, Malin, Gavin, and Darin Kint, Holly and Bridget Kint, Olivia Rhea, and Bentley Whistler.

Dorothy graduated from Juniata Joint High School in 1940. She worked at International Harvester Co. in Harrisburg and the American Viscose Corporation in Lewistown. After her marriage, she and Charlie moved to her parent's farm outside of Mifflin where she was a homemaker and helped run the farm. She was a hard worker. After her children got a bit older, she worked at Tuscarora Motor Inn in Mifflintown for several years.

Dot was a faithful and life-long member of St. Stephen's Lutheran Church. She taught Sunday School and served on various church committees over the years. She was also a member of Milford Grange and Friends of the Juniata County Library.

Family brought her the greatest joy. When she was younger, the grandchildren had many sleepovers at the farm and she enjoyed attending the grandchildren's various activities as long as her health allowed.

She was a great cook and hosted family get togethers at the farm for many years. She could make the best pies and cream puffs!

She loved working on crossword puzzles and playing games. She was a force to be reckoned with when playing Chinese checkers!

Her funeral will be at 1 p.m. on Sunday, July 14, at St. Stephen's Lutheran Church, Licking Creek Valley, with Rev. Chris Mathiason officiating. Interment will be in St. Stephen's Lutheran Cemetery. Following the committal service, there will be a time of visitation at the church.

The family extends their deepest thanks to the staff at Locust Grove and to 365 Hospice for their compassion and care.

In lieu of flowers, memorial contributions may be made to St. Stephen?s Lutheran Church, 8489 Licking Creek Road, Mifflintown, PA 17059, to Juniata County Meals on Wheels, P.O. Box 251, Mifflintown, PA 17059, or to the Juniata County Food Pantry, P.O. Box 44, Mifflintown, PA 17059.

Guss Funeral Home Inc., 20 S. Third St., Mifflintown, has care of the arrangements. Condolences may be left at www.gussfh.com.