Ruth Ann (SHIRK) YEAGER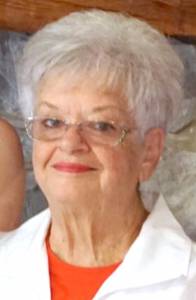 Click On Image To Enlarge
OBITUARY for RUTH ANN YEAGER

Ruth Ann Yeager, 76, of Old Stage Road, Lewistown, passed away unexpectedly at her home.

Born Dec. 4 1942, in Juniata County, she was the daughter of the late Jerome K. and Beula (Yohn) Shirk. In addition to her parents, she was preceded in death by her loving husband, Earl T. "Tom" Yeager Jr., whom she dearly missed since his passing on March 12, 2015. She was also preceded in death by her siblings, Sara Kenepp and James Shirk.

Ruth is survived by: her loving children, Bryan T. Yeager and wife, Holly, of McClure, and Thomas K. Yeager and wife, Amy, of Mifflintown; grandchildren, Megan, Brady, Clay and Emma; sisters-in-law, Charlene Swineford and Elona Shirk; and brother-in-law, Ed Kenepp.

Ruth was employed as a legal secretary under Helen White and later as a secretary at the Mifflin County Courthouse in domestic relations.

She was a member of Grace Covenant Church.

In her free time, Ruth enjoyed gardening, flowers and vacationing. Most of all, she loved spending time with her family, who meant the world to her, especially her grandchildren. She was always there to support them at their activities and sporting events.

A private graveside service in loving memory of Thomas and Ruth Yeager will be held at the convenience of the family.

In lieu of flowers, memorial contributions in Ruth's memory are respectfully encouraged to: Hand of Grace, 205 Washington Ave., Lewistown, PA 17044.

Online condolences can be shared with the family at www.barrfh.com.