D. Elaine "Laney" (PAGE) STUCK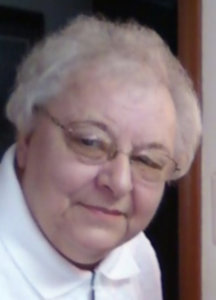 Click On Image To Enlarge
OBITUARY for D. ELAINE "LANEY" STUCK

D. Elaine "Laney" Stuck, 83, of Mifflintown, went to be with her Lord and Savior on Wednesday, December 19, 2018, at William Penn Healthcare and Rehab Center, Lewistown.

Born June 28, 1935, in Port Royal, she was a daughter of the late Brade and Laura (Hosler) Page.

She is survived by her husband, Lewis "Bud" Stuck, Jr., whom she married Sept. 26, 1953; one son, Kenneth D. Stuck of Lewistown, and one daughter, Melissa E. Casey and husband, Dennis, of Mifflintown.

She was the last of her immediate family, having been preceded in death by her siblings, LeRoy Page, Harry "Buck" Page, Dwayne Page, Dorothy Page Sigler, Margaret Page Wilson, Myrtle Page Bollinger, William Page, and M. Eleanor Page Fulkroad, and one half-sister, Rebecca Page Wentzel.

Laney was a cook at Bratton's Inn, Zimmie's Diner, and Stop 35 and had her own food truck.

She enjoyed yardsaling, cooking, baking, antiquing, traveling and spending time with Lexi, her Pomeranian dog, who was her pride and joy.

Her funeral will be held at 11 a.m. on Saturday, December 22, at Guss Funeral Home, Inc., 20 S. Third St., Mifflintown, with Pastor Dean Ramsey, officiating. Interment will be in New Church Hill Cemetery, Port Royal.

Although there will be no viewing, the family will receive friends Saturday from 10 a.m. until the time of the services at the funeral home.

In lieu of flowers, the family requests that those who desire make a memorial contribution to Rescue Our Furry Friends (ROFF) 133 N. Walnut St., Burnham, PA 17009.

Condolences may be left at www.gussfh.com.

Charitable donations may be made in D. Elaine's memory to the following organization: Rescue Our Furry Friends, 133 North Walnut St., Burnham, PA 17009.