Harold J. ROWLES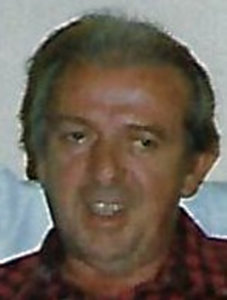 Click On Image To Enlarge
OBITUARY for HAROLD J. ROWLES

Harold J. Rowles, 71, of Mifflintown, PA, passed away Thursday, October 25, at Geisinger-Lewistown Hospital, Lewistown.

He was born December 30, 1946 to the late Calvin Robert Rowles and Beulah Sylvania Emery Rowles in the Lewistown Hospital, Lewistown.

Harold is survived by his wife, Sandra Haubert Rowles, whom he married on September 10, 1978. ln addition to his wife, he is survived by a son, Christopher C. Boyer of Mifflintown, a grandson, Carl C. Boyer of Virginia, and three sisters, Freda Bargo of Mifflintown, Yvonne Murphy of Mifflin, and Mary Jane Dunn of Port Royal.

Harold was preceded in death by two sisters, Dorothy Wileman and Darlene Leach, and three brothers, Robert M. Rowles, Max R. Rowles, and William Rowles.