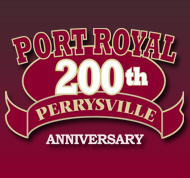 Willard Leroy "Kingy" HESS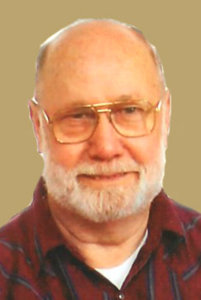 Click On Image To Enlarge
OBITUARY for WILLARD LEROY "KINGY" HESS

Willard Leroy "Kingy" Hess, 80, of Mifflintown, went to be with his Lord and Savior at 10:30 a.m., Thursday, July 26, 2018, at the Locust Grove Retirement Village, Mifflin PA.

Born on November 16, 1937, in McConnellsburg, Fulton County, he was a son of the late Rev. Levi L. [minister of Port Royal United Methodist Church 1959-1961] and Ruth V. (Deshong) Hess. On February 17, 1962, he married his surviving wife, Patricia A. (Guyer) Hess with whom he was blessed to share over 56 years of marriage.

He was a loving husband, father and grandfather.

Surviving are: one daughter, Kelly D. Willow and husband Rodney, two sons, Danny L. Hess and wife, Rebecca, all of Mifflintown, Terry L. Hess of Mifflin. Three grandchildren, Rodney J. Willow, Tabitha Lopez and husband, Fidel, all of Mifflintown, Samantha Peck and husband, Dakota of Lewistown. Three great grandchildren; Aubree Willow, Andel and Alyana Lopez all of Mifflintown, and one great-grandson on the way.

In addition to his parents, he was preceded in death by a sister, Lois R. Klock and her husband, Laverne of Chambersburg.

Mr. Hess was a veteran who proudly served in the Army with much of his time spent in Germany.

He was a member of the Otterbein United Methodist Church, East Salem, Union Lodge #324, Free and Accepted Masons of Mifflintown and the Sands Springs Gun Club of Port Royal.

Willard was self-employed, who along with his wife, Patricia, owned and operated Hess Printing for 32 years.

He was a member of the Country Legend Band, The Wheeling Feeling band and numerous square dance bands. Another pastime was his antique cars.

Funeral services will be held at 10:30 a.m., Tuesday, July 31, 2018, from the Brown Funeral Homes, Inc., 100 Bridge Street, Mifflintown, with Pastor David McElwee and Pastor Don Walters officiating. Interment will follow in the East Salem Cemetery, East Salem.

The family will not be present; however, there will be a viewing from 5-7 p.m., Monday, July 30, 2018, at the funeral home.

Family will provide all funeral flowers. Memorial contributions in Mr. Hess? memory may be made to the Otterbein United Methodist Church, 7398 Route 235, Mifflintown, PA 17059 or to the Mifflintown Hose Company #1, 510 Washington Ave., Mifflintown, PA 17059.

Online tributes and condolences may be sent at www.brownfuneralhomesinc.com.
| | |
| --- | --- |
| | Contributed by rkohler3 on 8/12/18 - Image Year: 2010 |
| | Contributed by rkohler3 on 8/12/18 - Image Year: 2005 |
| | Contributed by rkohler3 on 8/12/18 - Image Year: 2015 |