Joan C. (SEARER) CADEAUX-SILVESTRE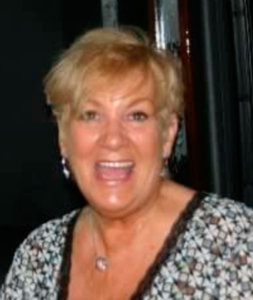 Click On Image To Enlarge
OBITUARY for JOAN C. CADEAUX

Joan C. Cadeaux, 80, formerly of Virginia and Port Royal, passed away at 7:35 a.m., Friday, July 13, 2018, at Brookline Healthcare and Rehabilitation Center, Mifflintown.

Born May 12, 1938, in Lewistown, she was a daughter of the late Feron and Grace (Eby) Searer.

In addition to her parents, she was preceded in death by siblings, William G. Searer and Shirley Reigle.

Joan is survived by: her husband, Elias Silvestre; daughter, Kelly Hunt and husband, Donald, of Manassas, Va.; five stepchildren with Elias; a grandson, Donald Hunt Jr. and wife, Heather, of Gainesville, Va.; brother, Thomas Searer and wife, Anne, of Hummelstown; a number of nieces and nephews; and her granddogs, Sampson and Fred.

She graduated from Tuscarora Valley High School, Class of 1956.

She was Lutheran by faith.

Joan was employed as an administrator with Navistar, formerly known as the International Harvester Corporation.

Her favorite pastime was shopping. She was famously known for running up and down the roads, all the time. She loved the ocean and beach.

A memorial service will be held at 6 p.m., Friday, July 20, 2018, at Heller-Hoenstine Funeral Homes, Woodlawn, 200 N. Main St., Lewistown, with Pastor Robert Sieber officiating.

Online condolences may be offered to the family at www.hellerhoenstine funeralhome.com.
| | |
| --- | --- |
| | Contributed by rkohler3 on 9/25/18 - Image Year: 1956 |
| | Contributed by rkohler3 on 7/18/18 - Image Year: 1956 |
| | Contributed by rkohler3 on 9/25/18 - Image Year: 1956 |
| | Contributed by rkohler3 on 7/18/18 - Image Year: 1955 |
| | Contributed by rkohler3 on 7/18/18 - Image Year: 1954 |