Erma "Pam" (WARNER) RICHARDSON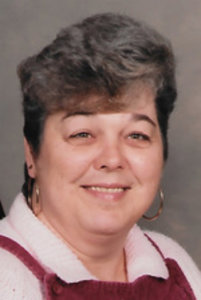 Click On Image To Enlarge
ERMA "PAM" RICHARDSON

Erma P. "Pam" Richardson, 75, of Port Royal, passed away at 2:45 p.m. on Friday, May 25, 2018 at the Geisinger Medical Center in Danville.

Born on June 23, 1942 in Altoona, Blair County, she was a daughter of the late Samuel J. Warner and Virginia (Maines) Britcher. She was preceded in death by her first husband, Jay H. Thompson in 1985 and her second husband, Stanley Richardson in 1999.

Mrs. Richardson is survived by two daughters, Laurie S. Hower and her husband Tim of Mifflintown and Ja Lene Y. Nealman of Port Royal; two step-daughters, Linda Amrhein and Deb Richardson; a step-brother, David Britcher of Mifflintown; two grandchildren, Michael J. Hower and his wife Allison and Vanessa S. Hower; one great-granddaughter, Grammy's pride and joy, Ava S. Harris; and her feline companion, her Maine Coon Cat, Puff.

In addition to her parents and husbands, she was preceded in death by a stepson, Timothy Richardson; and two brothers, Samuel B. "Butch" Warner and David M. "Mike" Warner, making her the last of her generation.

Pam was a 1960 graduate of Juniata Joint High School in Mifflintown.

She had attended the Evangelical Methodist Church in Oakland Mills.

Over her long career as a waitress, Pam made many friends and acquaintances over the years starting at Milliken?s Restaurant of Mifflintown and continued at Zimmie?s Diner of Mifflintown, followed by Tony?s Restaurant of Lewistown, and later Stop 35 in Mifflintown. Later, with her entrepreneurial skills, she owned and operated Pam?s Bakery and Pam?s Shell Shop.

Her hobbies included a gift of hospitality, loving people, and ?adopting? them as family. She was a loving wife, mother, grandmother, and great-grandmother who adored, enjoyed taking care of, and spending time with her family.

A funeral service will be held 10:00 a.m. on Wednesday, May 30 2018 from the Oakland Mills Evangelical Methodist Church with the Rev. Nathanael Mowery and Rev. Kenneth Hepner officiating. Interment will follow in the Cedar Grove Cemetery, Mifflintown.

A viewing will be held from 6 - 8 p.m. on Tuesday, May 29, 2018 at the Brown Funeral Homes, Inc., 100 Bridge Street, Mifflintown.

In lieu of flowers, the family asks that memorial donations be made in Mrs. Richardson?s memory to the Oakland Mills Evangelical Methodist Church, 148 Leonard Lane, Oakland Mills, PA 17076.