Sandra I. (DUNN) SHERLOCK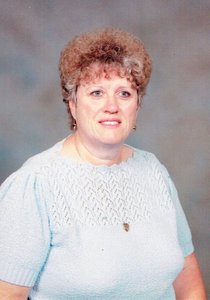 Click On Image To Enlarge
OBITUARY for SANDRA I. SHERLOCK

Sandra I. Sherlock, 76, of Lewistown, passed away at 10:35 p.m., Thursday, Nov. 30, 2107 at William Penn.

Born July 16, 1941, in Mifflintown, she was a daughter of the late Esther M. (Worrall) and Dolan O. Dunn.

In addition to her parents, she was preceded in death by: her husband, Kenneth B. Sherlock Jr., who died Aug. 22, 2002; siblings, Kathleen "Sis" Parsons and Lynn Dunn; and brothers-in-law, Denny and Jack Sherlock.

She is survived by: her companion, Wilbur Booher, of Mount Union; brothers, Gary Dunn and wife, H. Jane, of Milroy, and Robert "Bob" Dunn, of Honey Grove; brother-in-law, Gregory Sherlock and companion, Eva Barger, of Yeagertown, Doug Sherlock Sr. and wife, Marsha, of Belleville, sister-in-law, Annette Sherlock-Crownover and husband, Miles, of Lewistown; many nieces and nephews and many great-nieces and nephews, whom she loved very much, and her very good friend, Jean Treaster.

Sandra had attended Tuscarora [Valley] High School in Port Royal; and earlier in life, worked at Arrow Shirt Factory.

She had been a member of Allensville Presbyterian Church where she was active in Sunday school.

Sandy will be remembered for her love of singing and attending the local "Jams" with her friends. She also will be remembered for the many handmade slippers, purses, hats, dolls and doll clothes she so generously gave to her friends and family. She loved visiting and attending family gatherings, and until later years never missed sending birthday cards to her family and friends.

A viewing will be held from 10 to 11 a.m., Tuesday, Dec. 5 with a funeral service to follow at 11 at Heller-Hoenstine Funeral Homes Inc., Woodlawn, 200 N. Main St, Lewistown with Rev. Douglas Sherlock officiating.

Interment will take place in Allensville Presbyterian Cemetery.

Memorials in Sandra's name may be made to a charity of one's choice.

Online condolences may be offered to the family at www.hellerhoenstinefuneralhome.com.