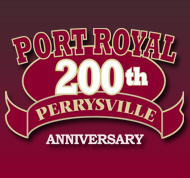 V. Eugene "Gene" METZGAR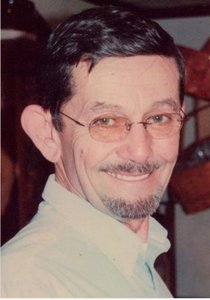 Click On Image To Enlarge
OBITUARY for V. EUGENE "GENE" METZGAR JR.

V. Eugene "Gene" Metzgar Jr., 75, of Lewistown, passed away at home surrounded by his family at 8:50 a.m., on Friday, Oct. 13, 2017.

Born May 19, 1942, in Port Royal, he was the son of the late V. Eugene Metzgar Sr. and Barbara (Kauffman) Metzgar. In addition to his parents, he was preceded in death by eight siblings and a son, Todd Metzgar.

He is survived by his loving wife, Dorinda Metzgar, whom he married on July 23, 1991. He is also survived by his children, Steve Metzgar and wife, Jen, of Belleville, Scott Metzgar and wife, Stacy, of Lewistown, Tim Frock and companion Marianne, of Bellefonte, and Chris Mills and husband, Frank, of Lewistown. He is loved by many grandchildren; David Anderson, Shawn Anderson, Tanya Hoover, Jeffrey Metzgar, Cory Carvalho, Brian Frock, Nathan Metzgar, Anthony Frock, Aaron Metzgar, Ashley Hallock, Zack Deckman, Sabrina Mills, Dean Metzgar and Jacey Metzgar, along with many loving great-grandchildren. He is also survived by his brothers, Den Metzgar and wife, Tonikay, Randy Metzgar, Jim Metzgar and wife, Marcia, and sister, Judy Burfield and husband, Dan.

Gene was in the Army National Guard. He was also a member of Union Lodge No. 324. His passion was being a Civil War re-enactor as captain of Battery B 3rd Pennsylvania Volunteers, shooting cannons. For more than 20 years, Gene was involved in a self-help group in Lewistown.

He was owner and operator of Ye Olde Huff N Puff, a model train car business, and The Sign Guy, hand-carved signs.

In loving memory of Gene, a celebration of life/memorial service will be held at noon, on Saturday, Oct. 21, 2017, at First United Methodist Church, 200 E. Third St., Lewistown, with Rev. Karen McCachren officiating.

Family and friends are invited to the church starting at 11 a.m.

Arrangements are under the care of Barr Funeral Home Inc. and Crematory, 120 Logan St., Lewistown.

In lieu of flowers, memorial contributions in Gene's memory can be made to First United Methodist Church, 200 E. Third St., Lewistown, PA 17044.

Online condolences can be offered to the family at www.barrfh.com.