John Francis PACINI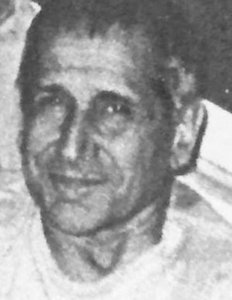 Click On Image To Enlarge
OBITUARY for JOHN FRANCIS PACINI

John Francis Pacini, 76, passed away peacefully Monday evening, Aug. 21, 2017, at his home in Spruce Hill, after a lengthy illness.

John grew up in Lewistown and lived in a variety of places during his life, but dearest to his heart were the last 15 years in Spruce Hill with his companion, Winslow Pels. He loved splitting wood and mowing the pasture for their many creatures.

During his 36 years of sobriety, John mentored countless people through the AA program. He also brought the program to the Juniata County Jail for five years. John was a hair stylist for Marlene's in Lewistown and other salons across the country before retiring in 2005.

Along with Winslow, left to mourn his passing are his son, Parrish, his daughter, Page, their mother, Charlotte, and his granddaughter, Sophia.

John was a lifelong Catholic devoted to reading the Bible. He was happy to be part of the early Coffee Can Bible Study at Spruce Hill Lunch that later became The New Beginning Church. John loved nature and animals but it was his Bible that brought him the most comfort and connected him to all creation. Through example, John taught us to be about our Father's business.

John donated his body for research and education, his last generous act. A funeral mass will be held at St. Judes Catholic Church in Mifflintown at a later date. Those who wish to may send gifts to Boys Town, a charity close to John's heart.