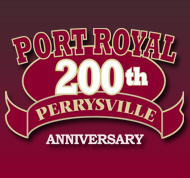 Marlin D. STITT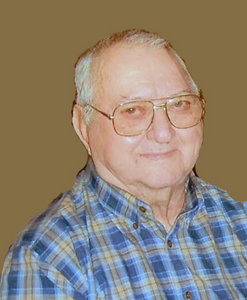 Click On Image To Enlarge
OBITUARY for Marlin D. Stitt

Marlin D. Stitt, 94, of Mifflintown and formerly of Port Royal passed away at 6 p.m. Sunday, April 16, 2017, at the Bridges at Brookline, Mifflintown.

Born on June 28, 1922 in Spruce Hill Township, Juniata County, he was the son of the late Dorris and Ruth (Evans) Stitt. On June 12, 1948, he married his late wife, Shirley M. (Kirk) Stitt, with whom he was blessed to share more than 61 years of marriage, until she preceded him in death on July 19, 2009.

Surviving are: his daughter, Sandra I. Brown and her husband, David, of Mifflintown; sisters, Christine "Teenie" Nickle, of Catlett, Va., Betty Armstrong and her husband, Paul, of Port Royal; stepgrandchildren, David R. Brown and his wife, Dianne, Dana R. Swartwood and her husband, Cliff; and stepgreat-grandchildren, Zachary D. Brown, Tyler D. Brown, Ryan S. Swartwood and his wife, Rachael.

Mr. Stitt was a 1940 graduate of Tuscarora Valley High School, Port Royal, a member of the Lower Tuscarora Presbyterian Church, Academia, a life member of the Crawford-Brubaker VFW Post No. 5863 and the American Legion Post No. 298, both of Mifflintown.

Until retiring in 1984, Marlin was employed as a laborer for several local feed mills.

Marlin proudly served his country in the U.S. Army during WWII.

He enjoyed raising strawberries, bowling and was an avid Philadelphia Phillies fan.

Funeral services will be held at 11 a.m. Friday, April 21, 2017, at the Brown Funeral Homes Inc., 100 Bridge St., Mifflintown with the Rev. Donald Walters officiating. Interment will follow in the New Church Hill Cemetery, Port Royal, where the Juniata County Veterans Council will accord full military burial honors.

A viewing will be held from 6 to 8 p.m. Thursday, April 20, 2017 at the funeral home.

For those that wish, memorial donations in Mr. Stitt's memory may be made to the Lower Tuscarora Presbyterian Church, c/o Barbara Wilson, Treasurer, 4020 Mountain Road, Port Royal, PA 17082.

Online tributes and condolences may be sent to the family at www.brownfuneralhomes inc.com.