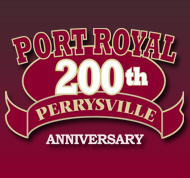 Cloyd Arthur "Turk" LILLEY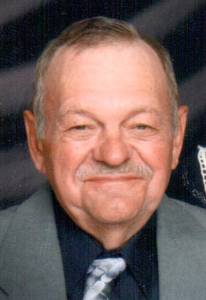 Click On Image To Enlarge
OBITUARY for CLOYD A. ?TURK? LILLEY

Cloyd A. "Turk" Lilley, 73, of Port Royal, passed away peacefully, surrounded by his family, Friday, Jan. 31, 2020 at Geisinger-Lewistown Hospital.

Born Sept. 30, 1946 in Lewistown, he was the son of the late Cloyd Close and Nina Mae (Kell) Lilley.

On Dec. 21, 1968, Cloyd married his wife of 51 years, Sharon Georgia (Smith) Lilley, who survives.

Also surviving are three sons, Cloyd D. Lilley and wife, Becky, of Dawson; Matthew W. Lilley and wife, Jenifer of Port Royal, and Michael L. Lilley, also of Port Royal; grandchildren, Cloyd J. Lilley; Breanna P. Frierson and fiance, Jeremiah Rice; and Colby B. Frierson; and one great grandson, Rustin L. Rice.

Turk is also survived by his prized herd of Angus beef cattle.

He was preceded in death by brother, Wesley David Lilley on Jan. 1, 1971 and sister, Elaine Bernice Yoder on Aug. 30, 2014.

Throughout his teens, Cloyd was raised in the Milroy area of Mifflin County. In 1963, his father purchased the family farm in Port Royal, where Turk graduated from Tuscarora Valley High School in 1964.

A U.S. Army Vietnam-Era veteran, Cloyd served 3 years of active duty as a tank mechanic. Upon his return home, he spent an additional 23 years in the Army Reserve 1004th Supply Co., Greensburg.

Later, he graduated from Penn State University with a degree in Business Administration.

For 48 years, Cloyd was an operator and later a skilled chief mechanic on the gas pipe line for Texas Eastern. Of all job titles Cloyd held, his most proud was that of a farmer.

Throughout the years, Turk enjoyed visiting Civil War museums and battlefields, building furniture pieces and tinkering on old machinery. He was known for his high intelligence, work ethic, mechanical skills, kind demeanor, and his ability to stretch a dollar.

Cloyd was a member of the Matamoras United Methodist Church, the Middleburg Masonic Lodge # 619, the Farm Bureau and the Pennsylvania Beef Council.

His funeral will be held 11 a.m., Tuesday, Feb. 4 at the Matamoras United Methodist Church, Spruce Hill Twp., Port Royal, with Reverends Terry J. Brosius and Kenneth R. Kitzmiller officiating. Juniata County Veteran?s Council will be present to conduct military services.

A viewing will be held on Monday evening from 6 to 8 p.m. at Rex Funeral Home, in Port Royal. Masonic services will be conducted there at 7:45 p.m., and another viewing will be held at the church on Tuesday morning from 10 a.m. until the funeral.

Memorials in Cloyd?s name may be made to Matamoras United Methodist Church, PO Box 396, Port Royal, Pa 17082.
| | |
| --- | --- |
| | Contributed by rkohler3 on 4/24/16 - Image Year: 1964 |
| | Contributed by rkohler3 on 4/24/16 - Image Year: 2014 |