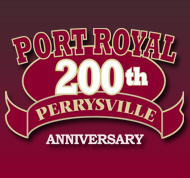 Eugene W. "Pap, Toad, Frog" FORRY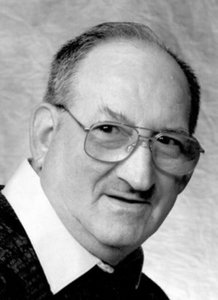 Click On Image To Enlarge
OBITUARY for EUGENE W. 'PAP' 'TOAD' 'FROG' FORRY

Eugene W. "Pap" "Toad" "Frog" Forry, 82, of Tuscarora, Port Royal, died peacefully at home Saturday, March 12, 2016.

He was born Dec. 29, 1933, in Greenwood Township, Juniata County.

His wife, Mary Katherine (Peterson) Forry, whom he married on Dec. 22, 1956, died on May 28, 2014.

He also was preceded in death by: his father, Earl Wilson Forry; his mother, Mae Jennie (Swartz) Forry Arnold; his stepfather, Lewis Arnold; one son, Dave Forry; an infant son, Dennis Forry; and four siblings, Sara Stailey, Mabel Goodling, Ed Forry, and Ken Forry.

He is survived by: four children, Dean Forry and wife, Barb, of Port Royal, Doug Forry and wife, Tammy, of Port Royal, Darvin Forry and wife, Teresa, of McAlisterville, and Denise Bomberger and husband, Danny, of Port Royal; one daughter-in-law, Donna Forry, of Port Royal; 11 grandchildren; and five great-grandchildren.

He retired from Protection Services, Inc.

He attended Tuscarora Church of the Brethren, was a member of the Handyman Tool Club, and a life member of the Juniata Co. Sportsmen's Association.

He enjoyed woodworking, camping, and riding his scooter, but the most important thing to him was spending time with his family.

His funeral will be held at 11 a.m. Tuesday, March 15, at Guss Funeral Home, Inc., 20 S. Third St., Mifflintown, with the Rev. Charles Sheaffer officiating. Interment will be in Bethlehem Cemetery, Millerstown.

There will be a viewing from 7 to 9 p.m. Monday at the funeral home.

In lieu of flowers, those who desire may make memorial contributions to Hospice: the Bridge, 305 4th St. Pleasant Acres, Lewistown, PA 17044.

Condolences may be left at www.gussfh.com.