John C. FYE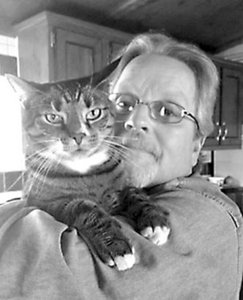 Click On Image To Enlarge
OBITUARY for JOHN C. FYE

John C. Fye, 55, of Port Royal, died Tuesday, April 14, 2015, at his home in Port Royal.

Born Sept. 15, 1959, in Lewistown, he was the son of John C. and Nancy (Murphy) Fye, who survives.

John is also survived by: his daughter, Tiffany Fye, of Harrisburg, and his son, Eric Fye, of Elizabethville; grandchildren, Brittany, Preston, Meadow, Shanika, and Shantel; great-granddaughter, Alayla; siblings, Wendy Davis and husband, Randal, of Indianhead, Md., and Karen Barraclough and husband, John, of Lewistown.

John graduated from Lewistown High School, served in the U.S. Army, and worked at Armstrong.

He liked sports, NASCAR, the Phillies, the Cowboys and he loved his cat, Thomas.

The family will receive friends from 5 to 6 p.m. Friday, April 17, at Hoenstine Funeral Home, 75 Logan St., Lewistown.

In lieu of flowers, memorials in John's name may be made to Hoenstine Funeral Home Inc., P.O. Box 631, Lewistown, PA 17044.

Online condolences may be offered to the family at www.hellerhoenstinefuneralhome.com.