Carrie (WALL) FIKE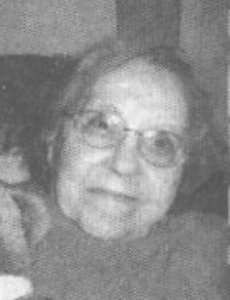 Click On Image To Enlarge
OBITUARY for CARRIE M. FIKE

Carrie M. Fike, 87, formerly of McVeytown, PA, passed away Sunday, February 22, 2015 at Locust Grove Retirement Village in Mifflin.

Born October 22, 1927 in Manor Hill, Huntingdon County, she was the daughter of the late John W. and Charlotte (Hoffer) Wall.

Her husband, Jay M. Fike, preceded her in death January 23, 1968.

Surviving are: a son, Earl M. Fike and companion Darlene Stine of Richfield', three granddaughters, Connie Fultz Julie Eckley and Tara Fike; four great-grandchildren, Chelsea Fultz, Brandon Fultz, Eleana Eckley, Tyson Eckley; and a sister, Audrey Foose and husband David of Millerstown.

Also preceding her in death were: an infant son, Jay M. Fike Jr.; four brothers, John, Paul, Eugene, and Walter Wall.

She was a seamstress, having worked for the former Rae-sel Corporation, Port Royal, and the Juniata Garment Factory, Mifflin.

Funeral services were held Thursday, February 26, at Rex Funeral Home, Port Royal, with Rev. Gary L. Krabill officiating. Interment followed at New Church Hill Cemetery, Port Royal.