Mabel (SKILES) FRANKHOUSE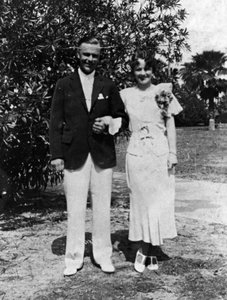 Click On Image To Enlarge
OBITUARY for MABEL G. SKILES FRANKHOUSE

MABEL G. FRANKHOUSE, Eighth Street, Port Royal, died at 4:50 am, Friday, May 8 [1987] at Locust Grove Retirement Village, Star Route, Mifflin.

She was born in St. Louis, Mo. Her husband Fred M. Frankhouse, whom she married on January 1, 1929, survives.

Surviving is a sister, Virginia Bell of Dallas, Texas.

She was a member of the Port Royal Lutheran Church.

Services were held at 11 am Monday at the Rex Funeral Home, Port Royal, with Rev. John K. Whitcomb and Henry G. Springer officiating. Interment was in the New Church Hill Cemetery, Port Royal.