Emma Jane (SHEARER) HOSLER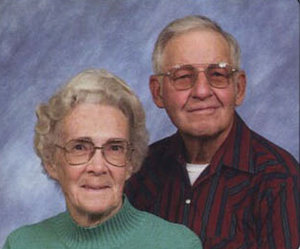 Click On Image To Enlarge
OBITUARY for EMMA JANE HOSLER

Emma Jane Hosler, 89, of Port Royal, passed away Sunday, Feb. 11, 2018, at her home.

Born on Nov. 26, 1928, in Walker Township, Juniata County, she was the daughter of the late John A. and Margaret R. (Ritzman) Shearer. Her husband, James H. "Jim" Hosler Sr., died on July 10, 2016.

Surviving are: two sons, James H. Hosler Jr. and wife, Rena, of Thompsontown, and John E. Hosler and wife, Linda, of Port Royal; four grandchildren, Michael Hosler, Kelly Hosler Beward, Jason Hosler and Joseph Hosler; and four great-grandchildren, Elizabeth and Grace Beward, and Carter and Kenzie Hosler.

Being preceded in death by two brothers, John and Harry Shearer, Emma was the last of her immediate family.

She was a 1947 graduate of Juniata Joint High School in Mifflintown.

Emma was a member of the Matamoras United Methodist Church.

Her funeral will be held at 11 a.m., Saturday, Feb. 24, 2018, at the Rex Funeral Home in Port Royal, with Rev. Terry J. Brosius officiating.

Interment will follow at the Lower Tuscarora Presbyterian Church Cemetery in Academia.

Family will receive friends from 10 a.m. until the time of the service at the funeral home.

Memorials in Emma's name may be made to the Matamoras United Methodist Church, P.O. Box 396, Port Royal, PA 17082.