Frances J. (GEEDY) FOLTZ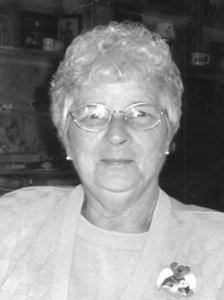 Click On Image To Enlarge
OBITUARY for FRANCES J. FOLTZ

PORT ROYAL - Frances J. Foltz, 70, of Tuscarora Street, Port Royal, died at 9:35 a.m. Friday, March 14, 2014, at the Geisinger-Lewistown Hospital emergency room.

She was born June 25, 1943, in Lewistown, to the late Henry D. and Helen L. (Gardner) Geedy Sr.

Frances is survived by: children, Emma J. Bowsman and husband, Cloyd, of Honey Grove, Leon F. Gutshall Jr., of Graterford, Dreama D. Schlegel and husband, Floyd, of Mifflintown, and Tammy L. Noss and husband, Barry, of Mifflin; seven grandchildren; six great-grandchil- dren; two sisters, Helen A. Bickel, and Catherine Barraclough and husband, William, both of Port Royal; and one brother, John F. Geedy Sr. and wife, Kay , of McClure.

She was preceded in death by a brother, Henry (Buck) Geedy, a grandson, Joshua L. Noss, and a great-granddaughter, Skye M. Gutshall.

For many years, she worked for Empire Kosher Poultry Inc., of Mifflintown. She also served as a cook for the former Benner's Restaurant, of Thompsontown, and most recently as a cook at Locust Grove Retirement Village.

Frances enjoyed fishing and hunting, was an avid Boyd's Bears collector, and loved her cat, Goldie. She especially enjoyed spending time with her two sisters.

A memorial service will be held at 3 p.m. Tuesday, March 18, 2014, at Rex Funeral Home, Port Royal, with the Rev. Gary L. Krabill officiating.

A visitation will be held from 2 to 3 p.m. Tuesday, March 18, at the funeral home.

Memorial donations may be made to the American Heart Association, Capital Region Division, 1019 Mumma Road, Wormleysburg, PA 17043.