Alicia N. LEITER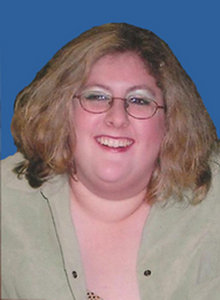 Click On Image To Enlarge
OBITUARY for ALICIA N. LEITER

PORT ROYAL - Alicia N. Leiter, 32, of Port Royal, died on Friday, Oct. 11, 2013, at her home.

Born on Dec. 16, 1980, in Lewistown, she was a daughter of Charles D. Leiter, of Port Royal and the late Pamela E. (Becker) Leiter.

In addition to her father, she is survived by a brother, Charles T. Leiter, of Port Royal.

She was a 1999 graduate of Juniata High School, Mifflintown, and a 2003 graduate of Washington and Jefferson College, Washington, Pa.

Currently, she was employed as the director of Rainbow Connection Grow and Learn Child Care, Thompsontown.

Alicia enjoyed reading, watching movies and spending time with her family; however, she truly loved the job that allowed her to work with children.

A funeral service will be held at 10:30 a.m. on Wednesday, October 16, 2013, at the Brown Funeral Homes, Inc., 100 Bridge St., Mifflintown, with Pastor Casey Hostler officiating. Interment will follow in the Old Church Hill Cemetery, Port Royal.

Viewing will be held from 6 to 8 p.m. on Tuesday, Oct. 15, 2013, at the funeral home.

For those who wish, memorial donations may be made in Alicia's memory to the Rainbow Connection Grow and Learn Child Care, P.O. Box 118, Thompsontown, PA 17094.

For online condolences and tributes, please visit www.brownfuneralhomesinc.com.