Service Station - Mumma - Flood Bros.
Market St.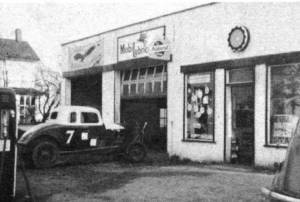 Click On Image To Enlarge
Russell and Chester "Wimpy" Flood operated a service station in the 600 block of Market Street. Eventually the Tuscarora Valley High School used the property for its agriculture program. Sometime later Donald Fike operated a tire center out of the same location. Eventually this building was torn down and a private residence was placed on the back of the lot.
| | |
| --- | --- |
| | Contributed by rkohler3 on 12/15/16 - Image Year: 1955 |
| | Contributed by rkohler3 on 3/13/13 - Image Year: 1949 |
| | Contributed by rkohler3 on 3/14/13 - Image Year: 1953 |
| | Contributed by rkohler3 on 3/14/13 - Image Year: 1955 |