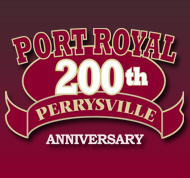 John H. SUMMERS
Click On Image To Enlarge
OBITUARY for JOHN H. SUMMERS

John H. Summers, 71, of Mifflin, formerly of Port Royal, passed away Friday, Nov. 13, 2020, at Geisinger Lewistown Hospital due to COVID-19.

Born Oct. 12, 1949, in Lewistown, he was a son of the late Lester and Lou (Hawn) Summers.

He is survived by his loving wife of 43 years, Jacquie (Brown) Summers, whom he married Jan. 8, 1977; three children, Micki Gray and husband, Thom, of Thompsontown, Cathy Jo Brady, and husband, Scott, of Port Royal, and Joe Arbogast Jr. and wife, Kristi, of Mifflin, three grandchildren, Heather Gray, Ashley Gray, and Olivia Kline and husband, Josh, eight great-grandchildren, Hayden Gray, Garrett Nealman, Maxwell Kline, Carson Minium, Mason and Layne Shavatt, Luna Kelly, and Vada Gray, one brother, Harry Summers and wife, Shirley, of Aurora, Ill., one sister, Joan Summers of McAlisterville, one brother-in-law, Frank Donchatz of Alexandria, Va. and many nieces and nephews.

In addition to his parents, he was preceded in death by one sister, Marjorie Donchatz.

John graduated from Tuscarora Valley High School in 1968 and served in the United States Army during Viet Nam.

He retired as a freight conductor from Norfolk Southern after working on the railroad for 37 years. He drove for CARS and worked for the Rex Funeral Home in Port Royal.

He was a member of Port Royal Lutheran Church, and a life member of Friendship Fire Company and of American Legion Post 298, where he was very active.

He enjoyed sprint car racing, NASCAR, playing pool in the American Legion league, traveling, and putting puzzles together. He was an avid fan of all Penn State sports and he and Jacquie had season tickets to the Lady Lion basketball games. He donated blood as often as he could. He was especially devoted to his wife and family.

A service to celebrate John's life will be scheduled at a later date for some time in the spring.

Those who desire may give a contribution in memory of John to American Legion Post 298, 29 S. Main St., Mifflintown, PA 17059.

Guss Funeral Home, Inc., 20 S. Third St., Mifflintown has care of the arrangements. Condolences may be left at www.gussfh.com.
| | |
| --- | --- |
| | Contributed by rkohler3 on 10/21/18 - Image Year: 2018 |
| | Contributed by rkohler3 on 3/1/13 - Image Year: 1974 |
| | Contributed by rkohler3 on 10/21/18 - Image Year: 1968 |
| | Contributed by rkohler3 on 10/21/18 - Image Year: 2008 |
| | Contributed by rkohler3 on 10/21/18 - Image Year: 2018 |