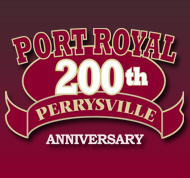 Dennis P. FOLTZ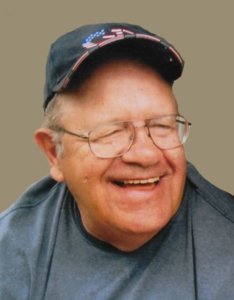 Click On Image To Enlarge
Dennis Foltz is one of five children of Charles W. and Ruth (Ernest) Foltz. He is a graduate of Tuscarora Valley High School and served in the military.

Dennis married Cindy J. Wetzler and they have a daughter: Noelle.

OBITUARY for DENNIS P. FOLTZ

Dennis P. Foltz, 77, of Port Royal, passed away at 2 a.m. on Wednesday, May 23, 2018 at Premier at Perry Village, New Bloomfield.

Born on Feb. 28, 1941, in Milford Township, Juniata County, he was a son of the late Charles W. and Ruth Pearl (Ernest) Foltz. On Aug. 6, 1967, in Port Royal, he married his surviving wife, Cynthia ?Cindy? J. (Wetzler) Foltz, with whom he was blessed to share more than 50 years of marriage.

Mr. Foltz is survived by a daughter, Noel F. Peachey, of Port Royal; siblings, Jedda Smith, of Mifflintown, Charles ?Ernie? Foltz and his wife, Jane Ann, of Mechanicsburg, and Phillip Foltz and his wife, Angie, of Port Royal; an uncle, Max Ernest, of Mifflintown; two granddaughters, Allison E. Henry and her husband, Blake, and Lindsey R. Peachey; and two great-grandsons, Charles Dennis Henry and Sawyer Lee Henry.

In addition to his parents, he was preceded in death by a brother, Norman Foltz.

Denny was a 1960 graduate of Tuscarora Valley High School in Port Royal, where he was very athletic and excelled in baseball and basketball.

His memberships included the Port Royal United Methodist Church and he was a life member of the Friendship Fire Company No. 1, Port Royal.

Mr. Foltz was a proud Vietnam War veteran honorably serving our country with the United States Army.

He started his working career working for his father, C.W. Foltz, in the carpet and floor covering business. After which, he retired as the owner and operator of Foltz Lumber.

With his love of being outdoors, he enjoyed hunting and fishing; however, his greatest passion came from spending time with his family, especially his grandchildren and great- grandchildren.

There will be no viewing or visitation.

Graveside services will be held at 11 a.m. on Saturday, May 26, 2018, at the New Church Hill Cemetery, Route 75 South, Port Royal, with the Rev. Frank J. Swartz officiating and where full military burial honors will be accorded by the Juniata County Veteran?s Council.

The family will provide all funeral flowers and kindly ask that memorial contributions in Mr. Foltz?s memory may be made to the Friendship Fire Company No. 1, P.O. Box 274, Port Royal, PA 17082.

Arrangements have been entrusted to Brown Funeral Homes Inc., 100 Bridge St., Mifflintown.

For online tributes and condolences, please visit www.brownfuneralhomesinc.com.
| | |
| --- | --- |
| | Contributed by rkohler3 on 1/7/13 - Image Year: 1965 |
| | Contributed by rkohler3 on 6/6/14 - Image Year: 1951 |
| | Contributed by rkohler3 on 1/30/15 - Image Year: 1956 |