Robert Housum FLECK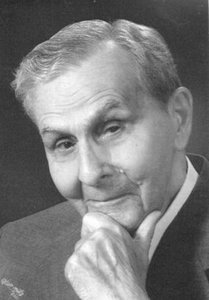 Click On Image To Enlarge
Robert Fleck was the son of Rev. and Mrs. Robert Fleck. He lived in Port Royal while his father served as the Methodist Minister in Port Royal.

Lt. Robert Fleck was commissioned August 25, 1943 and served with 194th Gld. Inf., 17th Airborne Infantry.

OBITUARY for ROBERT HOUSUM FLECK

STATE COLLEGE - Robert Housum Fleck, 92, of State College, died Tuesday, Dec. 24, 2013, at The Atrium at Penn State Village.

Born Aug. 26, 1921, in Altoona, he was a son of the late Robert Elwood and Margaret Elizabeth (Housum) Fleck.

On Jan. 24, 1987, he married Heather F. (Saunders), who survives at home. He was preceded in death by his first wife, Connie.

In addition to his wife, he is survived by: his son, Robert E. Fleck (Janis), of Mankin Sabot, Va.; one granddaughter, Carrie Walters (Matt), of Oilville, Va.; two brothers, David Paul Fleck (Peggy), of Port Royal, and Earl Joseph Fleck (Francie), of Mesa, Ariz.; and one sister, Mildred Bashore (Clint), of Port Royal.

Robert was a 1938 graduate of Rothrock High School in McVeytown, a 1942 graduate of Dickinson College, where he obtained his bachelors degree, a 1950 graduate of Penn State University, where he obtained a Masters degree in education.

He taught social studies at Rothrock High School and was the principal at McVeytown and State College Area School District. He then returned to be a social studies teacher at Park Forest Jr. High School until his retirement.

He was a World War II Army veteran. He served his country from 1942 to 1971, retiring from the active reserves as a major.

He was a member of St. Paul's United Methodist Church, the PSEA, Retired Officers Association, Conservancy and AARP.

Robert was a kind, thoughtful and considerate man who loved music, traveling and art museums.

A memorial service will be held at 1:30 p.m. Wednesday, Jan. 8, 2014, at St. Paul's United Methodist Church, 250 E. College Ave., State College.

Interment will be private and at the convenience of the family in the McVeytown Cemetery.

In lieu of flowers the family prefers contributions is Robert's name be made to the College of Education Fund at Dickinson College or Penn State University.

Mark D. Heintzelman Funeral and Cremation Services, State College entrusted with arrangements.
| | |
| --- | --- |
| | Contributed by rkohler3 on 1/6/13 - Image Year: 1943 |
| | Contributed by rkohler3 on 1/6/13 - Image Year: 1943 |