Shirley L. "Mimi" (SEARER) REIGLE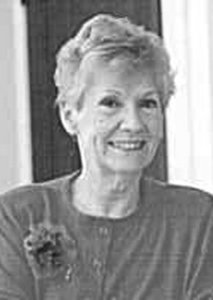 Click On Image To Enlarge
OBITUARY for SHIRLEY L. 'MIMI' SEARER REIGLE

LEWISTOWN - Shirley L. "Mimi" Reigle, 84, of 1308 Back Maitland Road, Lewistown, died at 3:33 a.m. Tuesday, Dec. 11, 2012, at her home.

Born July 29, 1928, in Port Royal, she was a daughter of the late Feron D. and Grace (Eby) Searer. She was preceded in death by her husband, Charles "Bert" Reigle, on Jan. 3, 1994.

Shirley is survived by: daughters, Dana Goss and husband, Tony, of Lewistown, and Lori A. Legradi and husband, Michael, of McClure; grandchildren, Leslie Yohn and fiance, Gavin Owens, Luke Goss, Nate Legradi and Jade Bottorff; great-grandchildren, Tyrus Fortson and Taytdum Fortson; sister, Joan Cadeaux, of Mifflin; and brother, Thomas E. Searer and wife, Anne, of Hershey.

She was preceded in death by her brother, William G. Searer and a great-granddaughter, Talliah Ponder.

She was a graduate of Lewistown High School and a member of the Lewistown Presbyterian Church.

Shirley was an avid reader and was very passionate about Penn State and Steelers football. She enjoyed time with family and friends and loved her cats, Simon and Shuster.

A memorial service will be held at 7 p.m. Thursday, Dec. 13, 2012, at the Heller-Hoenstine Woodlawn Funeral Home, 200 N. Main St., with the Rev. Robert Zorn officiating.

Her family will receive friends from 6 p.m. until the time of the service Thursday, at the funeral home.

Memorial contributions in Shirley's memory can be made to the American Cancer Society, 342 S Logan Blvd., Burnham, PA 17009.