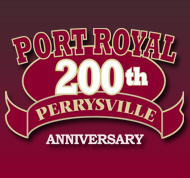 George Ross CAMPBELL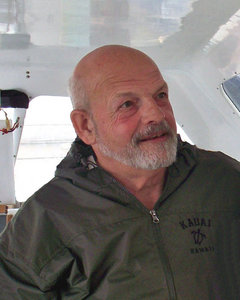 Click On Image To Enlarge
George Campbell has been a Property Surveyor since 1978. He owned and operated the Property Surveying Office at the location of the former Port Royal Times offices on Market Street, Port Royal from 1980 to 1987. The business known as Tuscarora Land Surveying eventually moved to its present location at Old Port (Royal View Drive).

OBITUARY for GEORGE R. CAMPBELL

George R. Campbell, 72, of Port Royal passed away at 4:06 p.m. on Sunday, June 10, 2018, at the Geisinger-Lewistown Hospital.

Born on June 26, 1945, in Port Royal, Juniata County, he was a son of the late L. Franklin and L. Jean (Wharton) Campbell. On May 1, 1992, in Port Royal, he married his surviving wife, Louise S. (Sieber) Campbell, with whom he was blessed to share more than 26 years of marriage.

In addition to his wife, he is survived by: his children, James E. Campbell and his wife, Karen, of Honey Grove, Dawn L. Bonsell and her husband, Steve, of Mechanicsburg, Terri Waters and her companion, Darren Kauffman, of Mifflin, and Michele Royer and her husband, Russ, of Mifflintown; a sister, Marian Deamer, of Thompsontown; two brothers-in-law, Tom Willow, of Thompsontown, and Fred Sherwood, of McClure; and four precious grandchildren.

Two sisters, Nancy Sherwood and Sally J. Willow, preceded him in death.
He was a 1963 graduate of Juniata Joint High School, Mifflintown, and a 1965 graduate of Williamsport Tech.
As a young man, he was a member of the Port Royal Lutheran Church and his professional memberships included the Pennsylvania Society of Land Surveyors and the National Society of Professional Surveyors.

Mr. Campbell was a professional land surveyor, whose career in earlier life, started with the Engineering Department of Penn DOT, Harrisburg, and from 1965 until 1968 he worked for John G. Robinson and Associates before becoming a part owner in the firm from 1973 until 1978, after which he created, owned and operated the Tuscarora Land Surveying from 1978 until his retirement in 2017.

George loved hunting from the Scotland tower, camping and spending time at the river with his family and friends.

Funeral services will be held at 10:30 a.m., Friday, June 15, 2018, at Brown Funeral Homes Inc., 100 Bridge St., Mifflintown, with Pastor Stephanie Rupert officiating. Interment will follow in the East Waterford Cemetery, East Waterford.

Viewing will be held from 6 to 8 p.m., Thursday, June 14, 2018, at the funeral home.

For those who wish, memorial contributions in Mr. Campbell?s memory may be made to the Aldersgate United Methodist Church, 109 N. Third St., Mifflintown, PA 17059, or to the American Heart Association, 1019 Mumma Road, Wormleysburg, PA 17043.

Online tributes and condolences may be sent at www.brownfuneral homesinc.com.