Warren Motz KOHLER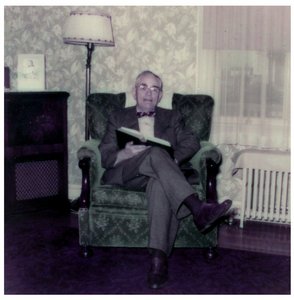 Click On Image To Enlarge
Warren Motz Kohler was the son of John Andrew and Anna Mary (Jacobs) Kohler. He was born September 16, 1888 and died February 18, 1956.

Warren M. Kohler married Mary McCormick. Warren was a farmer, school teacher, fertilizer salesman, county superintendent of roads and founded Kohler Farm Supply in Port Royal. Mary was a housewife.

Mary was the daughter of Charles B. and Sadie (McMeen) McCormick. She was born April 17, 1886 and died September 27, 1954.
| | |
| --- | --- |
| | Contributed by rkohler3 on 9/3/14 - Image Year: 1905 |
| | Contributed by rkohler3 on 8/17/20 - Image Year: 1908 |
| | Contributed by rkohler3 on 7/21/12 - Image Year: 1920 |
| | Contributed by rkohler3 on 5/29/12 - Image Year: 1930 |
| | Contributed by ray on 3/20/10 - Image Year: 1934 |
| | Contributed by rkohler3 on 8/3/09 - Image Year: 1930 |
| | Contributed by admin on 8/3/09 - Image Year: 1951 |
| | Contributed by rkohler3 on 8/22/11 - Image Year: 1947 |
| | Contributed by rkohler3 on 1/23/13 - Image Year: 1953 |