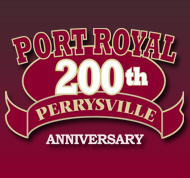 Charles Leroy YEATER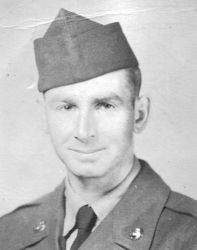 Click On Image To Enlarge
OBITUARY for CHARLES LEROY YEATER:

PORT ROYAL - Charles Leroy Yeater, 81, of Route 35 South, Port Royal, went to be with his Lord and Savior on Sunday, Nov. 13, 2011, with his loving family by his side.

Born Oct. 9, 1930, in Fermanagh Township, he is a son of the late David and Olive Jane (Yocum) Yeater. His wife of 52 years, Alice (Jones) Yeater, preceded him in death on Dec. 16, 2008.

He is survived by: three daughters, Helen J. Pyle, of Lewistown, Charlene A. Yeater, of Port Royal and Barbara D. Peters and husband, Ray Sr., of Mifflintown; five grandchildren, Deedre Mitchell and husband, Clint, of Thompsontown, Shane Yeater, of Port Royal, Jamie Yeater and wife, Amanda, of McAlisterville, Heather Berkey, of Mifflintown and Raymond Peters Jr., of Thompsontown; five great-grandchildren, Tyrese Little, Trevor, Hailey and Jayden Yeater and Ryan Mitchell; three sisters, Erma Wall, Mary Geedey and husband, Raymond, all of McAlisterville and Esther Weader and husband, James Sr., of McAlisterville; one brother, C. Dean Yeater and wife, Mary Evelyn, of McAlisterville.

He was preceded in death by a sister, Pauline Kramer.

He loved serving the Lord. He was a member of Rock Assembly of God Church and had previously served on the church administrative board.

When he was younger, he worked on the Warren Zook farm. He then joined the United States Army and was stationed at Fort Gilhausen, in Germany. He was retired from Empire Kosher Poultry, after being employed for 36 years, mainly as a supervisor.

He will long be remembered for his strong fighting spirit. One of his greatest joys in life was spending time with his family, especially his grandchildren and great-grandchildren. He was an avid Phillies fan for many years and enjoyed the opportunity of attending several of their games.

His funeral will be at 10:30 a.m. Thursday, Nov. 17, at Guss Funeral Home, Inc., 20 South Third Street, Mifflintown, with Rev. Stephen R. White officiating. Interment will be in Goodwill Cemetery, in Bunkertown, where full military honors will be accorded by the Juniata County Veterans Council.

There will be a viewing from 7-9 p.m. Wednesday, Nov. 16 at the funeral home.
Memorial contributions may be made to Rock Assembly of God Church, 5082 McCoysville Road, Mifflin, PA 17058.

Condolences may be offered at www.gussfh.com.