602 Main Street
Main St.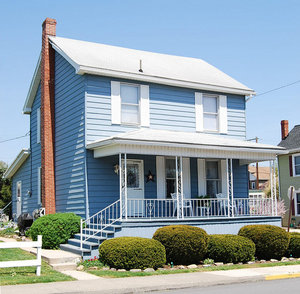 Click On Image To Enlarge
This house sits on the northwest corner of Main and Sixth Street.

It has served as the Seacrist residence for a number of years. Before that the Miles Heckendorn family lived here.

It appears from the Sanborn Fire Insurance Maps that this house was built between 1889 and 1904.
| | |
| --- | --- |
| | Contributed by rkohler3 on 5/20/14 - Image Year: 2007 |
| | Contributed by rkohler3 on 11/11/09 - Image Year: 1889 |
| | Contributed by rkohler3 on 11/11/09 - Image Year: 1904 |
| | Contributed by rkohler3 on 11/11/09 - Image Year: 1911 |
| | Contributed by rkohler3 on 11/11/09 - Image Year: 1928 |