Mary Ruth "Ruth" (GRONINGER) BEAVER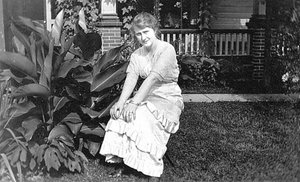 Click On Image To Enlarge
OBITUARY for RUTH GRONINGER BEAVER

PORT ROYAL: Mrs. RUTH G. BEAVER, 86, Town Lane, Port Royal, died at 2:30 a.m. Sunday at the Brookline Manor Convalescent Home.

Born Dec. 5, 1893, in Mifflin, she was the daughter of the late Harry O. and Rebecca Diven Groninger. She was preceded in death by her husband, E. Luther Beaver, who died Nov. 26, 1976.

Two nieces and two nephews survive.

Mrs. Beaver was a retired school teacher. She began her teaching career at the Tuscarora Academy, Academia, and also taught in Mifflintown, Mexico and Port Royal schools.

She was a member of the Port Royal Lutheran Church, the L.C.W. of the church, the Republican Women's Council and the Juniata County Retired Teachers Association.

Services will be conducted Wednesday at 11 a.m. at the Rex Funeral Home, Port Royal, with the Rev. Dr. Robert W. Suder officiating. Place of interment will be the Presbyterian Cemetery in Mifflintown. There will be no viewing.