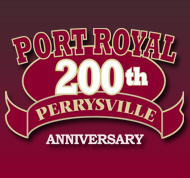 Gertrude (ANDREW) RHODES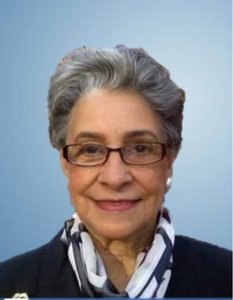 Click On Image To Enlarge
OBITUARY for GERTRUDE ANDREW RHODES

Gertrude Andrew Rhodes of Downingtown. Gertrude Andrew Rhodes, 85, beloved wife of Allen Clark Rhodes, Sr., was called home to be with the Lord on Friday, July 8, 2016 while at Neighborhood Hospice in West Chester, PA.

Born April 25, 1931 in Port Royal, PA, she was the youngest of four children born to the late Banks Irving and Gertrude Elizabeth Carter Andrew.

She was preceded in death by one sister, Lois Evelyn Andrew Rux, whom she affectionately referred to as her mother as her true mother passed away when Gert was 4 months old, two brothers, Banks Irvin Andrew, Jr. and John Calvin Andrew.

Gert was a 1949 graduate of Tuscarora Valley High School in Port Royal, PA where she excelled in baseball [softball] as a left handed catcher. Gert was awarded the Varsity T from the Athletic Association for her athletic prowess. She was also a member of the marching band where she played the clarinet.

From 1950 through the early 70s, Gertrude was employed as a keypunch operator by the City of Harrisburg, Lukens Steel Company, Coatesville, PA, Vishay, Inc., Frazer, PA and Sun Oil and Refining Company, King of Prussia, PA. While at Sunoco, Inc., she was promoted to a Customer Service Representative where she was crowned at her retirement "Miss Sun Oil". During her tenure at Sunoco, Gert also found time to take courses at Immaculata College.

Gertrude's various interests can be noted by the organizations that she was a member. In her earlier years, she was involved with the Mu-So-Lite Club of the Capital Street Presbyterian Church in Harrisburg, PA and later with the O.I.C. Auxiliary. As a member of 2nd Presbyterian Women's Auxiliary she had a concern for community progress and development. Not only was she an Elder of her Church, but she was also instrumental in encouraging community awareness via local area churches. One example was her participation in the installation of an Assistant Pastor (Rev. Anderson Porter) at First Presbyterian Church in West Chester, PA. Another was her involvement with a project that was targeted towards unifying the youth of the 1st and 2nd Presbyterian Churches. Activities such as sports, dances, etc., helped to bond the youth, as well as their extended families and ultimately the Churches.

Gertrude enjoyed caring for her family and spending time with her grandchildren. Her hobbies included reading, collecting miniature African American figurines and following and rooting for her favorite sports team, the Phillies!!

She leaves to cherish her memory three daughters, Karla Nicholson of West Chester, PA, Sheree Johnson, Monica Crowell both of Downingtown, PA, one son, Allen (Tony) Rhodes of Coatesville, PA and one son-in-law, Mack Crowell, Jr. She also leaves seven grandchildren: Tarrah Nicholson, Kaiyilla Smith (Branden), Corey Rhodes, Jarred Rhodes, Mack Crowell, III, Delaney Rhodes and Courtney Beard; one great grandchild: Branden Halian Smith; three nephews: Gary Rux (Patty), Marlin Rux (Donna) and James Rux, Jr. (Carol), one niece, Kenyon Menear and a host of many other extended family members and friends, in particular, one of her best friends for over 70 years, Lenora Wright. Our mother leaves many cherished memories in the minds and hearts of all of those who knew and loved her. Gertrude was a loving wife, mother, grandmother, great grandmother, aunt, cousin and friend. She will be deeply missed by us and all those who knew her.

Funeral services will be held at 11 am Friday, July 15, 2016 at the Central Presbyterian Church, 100 Uwchlan Ave., Downingtown, PA 19335, where friends and family may visit from 9-11 am.

Interment will be at Philadelphia Memorial Park in Frazer, PA 19355. Arrangements are being handled by Wright Funeral & Cremation Services, Inc. For more information please visit www.wrightfuneralservices.com.
| | |
| --- | --- |
| | Contributed by rkohler3 on 7/5/11 - Image Year: 1949 |
| | Contributed by rkohler3 on 1/23/17 - Image Year: 1949 |
| | Contributed by ray on 1/23/17 - Image Year: 1949 |
| | Contributed by rkohler3 on 1/26/17 - Image Year: 1949 |